Sony finally unveiled the PS5 price and release date during its PS5 event on September 16. We now know the PS5 is $499.99 /£449.99 (roughly AU$685) and the PS5 Digital Edition is $399.99/£359.99 (roughly AU$547.58). Both consoles will release on November 12 in the US, Japan, Mexico, Australia, New Zealand, and South Korea. But won't release until November 19 for the rest of the world. 
But that's not all Sony packed into its showcase. We also got confirmation that a God of War sequel is on the way, as is Final fantasy XVI and a Harry Potter RPG called Hogwarts Legacy. Not only that, but we also got a closer look at a bunch of upcoming PS5 games including Spider-Man: Miles Morales and Demon's Souls.
However, we didn't get any information on PS5 pre-orders or a look at the PS5 UI – though Sony has since confirmed that PS5 pre-orders open on September 17.
Missed the action live, luckily for you we were following along in real-time. So read on for all the announcements from the PS5 event, as they happened.
PS5 event: as it happened
All times in Pacific Daylight Time (PDT)
1:48pm – And that's it! Thanks for joining us here at TechRadar! That was one heck of a show.
1:47pm – God of War: Ragnarok confirmed to release in 2021.
1:45pm – And there it is, PS5 price and release date. PS5 is $499.99 /£449.99 and the PS5 Digital Edition is $399.99/£359.99. Releasing November 12 in US, Japan, Mexico, Australia, New Zealand and South Korea. And, November 19 for the rest of the world. 
1:42pm – A new benefit for PS5 is the PlayStation Plus Collection, which will let PS5 players/PS Plus subscribers access a huge number of generation-defining PS4 games at launch. Seems they're only free for PS Plus subscribers though and no word on if PS4 players will get access too. Games include God of War, Bloodborne, Monster Hunter world, FFX and Fallout 4.
1:41pm – Of course it's Fortnite. Available at launch on PS5.
1:40pm – A closer look at Demon's Souls' remaster gameplay next. It looks incredible. Again we're getting a closer look at the PS5's raw power, no loading screens, and an immense amount of detail. Sony is delivering what it said it would. This is definitely one to watch on the PS5. No release date however.
1:36pm – Five Nights at Freddy's: Security Breach teaser trailer next. Don't worry, we didn't need to sleep tonight anyway. 
1:34pm – Abe is back, with a new exclusive trailer for Oddworld: Soulstorm. remember Abe on the original PlayStation? Well, he doesn't look like that anymore – and he's got some Modokens to care for now. Soulstorm looks like it's sticking to the original formula just amplified with more action and better cinematics – we also know you're responsible for making sure those Modokens don't get killed. No pressure.
1:32pm – Devil May Cry 5 Special Edition is coming to PS5. This trailer makes the already stunning game look even better on the PS5 engine – wonder how the dance scene will look? Available digitally at launch.
1:30pm – Another trailer for Deathloop. Showing off how the game's loop mechanic can give players an advantage over particular characters, as you gradually learn how they operate – their weaknesses and strengths. We also get a look at some more combat mechanics including remote sentries and nail guns. 
This trailer highlights how you can use the loop mechanic to get two enemies into the same place at the same time – so you can "kill two birds with one stone". It's pretty smart. Coming Q2 2021 after a delay – but it looks like it'll be worth it. Also worth noting it's a PS5 console exclusive – potentially for a limited-time only.
1:25pm – Resident Evil: Village next. A sufficiently creepy trailer about a little girl who goes to pick berries with her mom in the forest – and it…uh…doesn't go so good. Coming 2021.
1:20pm – Next is a world premiere gameplay trailer for Call of Duty Black Ops: Cold War. Looks like the classic COD formula but much faster-paced. That super-fast PS5 SSD is really being shown off during this event. All gameplay trailer we've seen so far are seamless.
There's some clearly new mechanics at play here for COD too, there's Spider Elite-style bullet time and the ability to use enemies as a shield – before pulling the pin on their grenade, plus even more savage melee takedowns.
Welcome news for PS4 players is that they can play the multiplayer alpha for free from  September 18 to September 20 – where there's a new zombies experience to try out.
1:15pm – Harry Potter RPG is officially confirmed – called Hogwarts Legacy – with a world premiere trailer. Looks like the leaks we previously have seen were pretty accurate – even if the name wasn't. The game is set in the late 1800s, and looks like players can visit Hogsmead and other key locations from the Harry Potter franchise. Coming 2021.
1:10pm – A closer look at Spider-Man: Miles Morales, which looks mind-blowing on the PS5. Miles Morales is making his way through Harlem (sans-costume) with a friend, and you can really see the power of the PS5 being displayed here – particularly in the minute details. 
Miles Morales is set one year after Marvel's Spider-Man and sees the newest Spider-Man battling Rozzon energy corp when they begin to stir up trouble in Harlem. 
This gameplay trailer really showcases the PS5's SSD at work, it's seamless. The action sequences are fluid and at a constant pace – this is what a superhero game should be like.
Miles Morales clearly builds on Marvel's Spider-Man, with some fantastic looking cutscenes and some similar combat – but it seems Insomniac has also introduced a few new mechanics such as an invisibility ability. 
Still citing a "Holiday 2020" release date.
1:05pm – Sony is not playing about and we're straight in with the world premiere trailer for Final Fantasy XVI. With a medieval, almost Witcher-like, setting Final Fantasy XVI will be the first mainline (new) Final fantasy game since 2016. This trailer is captured on a PC emulating the PS5 experience – but it looks incredible. It will be a PlayStation console exclusive – but we're expecting that will be only for a set time. No release date information.
1:02pm – And we're starting off with a PS5 games montage – we weren't far off in our PlayStation kick-off bingo. 
1:00pm – And we're live! Get comfy, and settle in, the next 40 minutes are likely to be a whirlwind – we hope.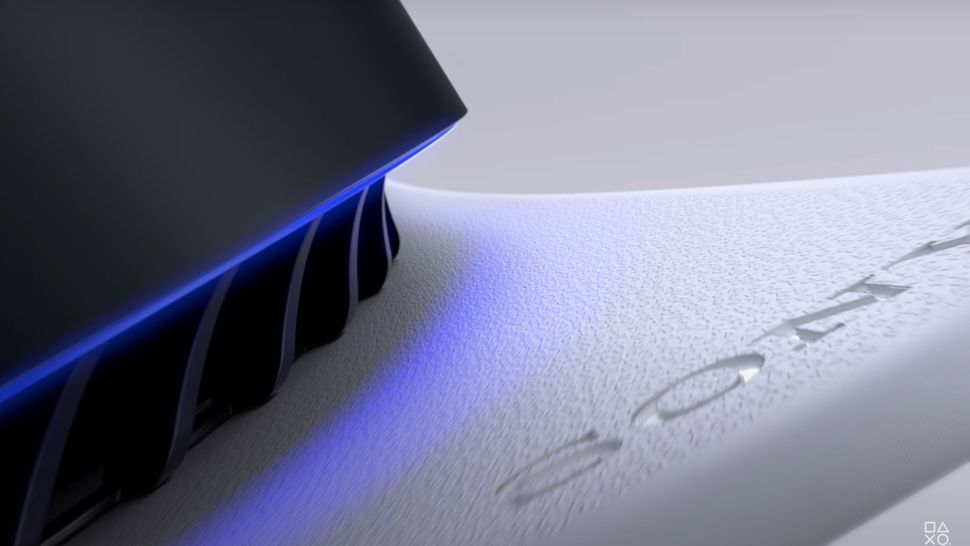 12:45pm – Just 15 minutes to go. The music for the stream just got considerably less chill for a bit. Points to Sony for building up the anticipation. Here at TechRadar, we are sufficiently hyped. 
12:30pm – Just 30 minutes to go and the wait will finally be over. The question is, how will Sony kick this whole thing off? A trailer for an unannounced game? A welcoming intro from PlayStation boss Jim Ryan? Or maybe just a classic montage of upcoming PS5 games? Whatever the strategy, we hope things open up with a bang.
12:15pm – We're hoping Sony will finally give us a look at the PS5 interface during today's event, especially after PlayStation's VP of UX Design teased back in June that the PS5 UI is "a little more pragmative, but a 100% overhaul of PS4 UI" and has "some very different new concepts". 
Considering the show is only 40-minutes long, and we're expecting details on the PS5 price, release date, pre-orders, and PS5 games to be crammed into that timeframe, this may just be hopeful thinking – but we'll keep on hoping.
12:00pm – There's just one hour to go until Sony's PS5 Showcase kicks off! Remember, if you want to watch the stream alongside our live commentary, then check out our handy guide on how to watch the PlayStation 5 Showcase.
11:30am – While there have been concerns that PS5 stock could be limited at launch, Sony has shot down rumors of possible console shortages.
A report by Bloomberg – seemingly corroborated by insider sources – suggested that Sony had downsized production by several million units, due to manufacturing issues around a key processor.
However, Sony has explicitly denied the report, telling GamesIndustry.biz that "We have not changed the production number for PlayStation 5 since the start of mass production."
Sony added: "While we do not release details related to manufacturing, the information provided by Bloomberg is false."
You can read the full story here.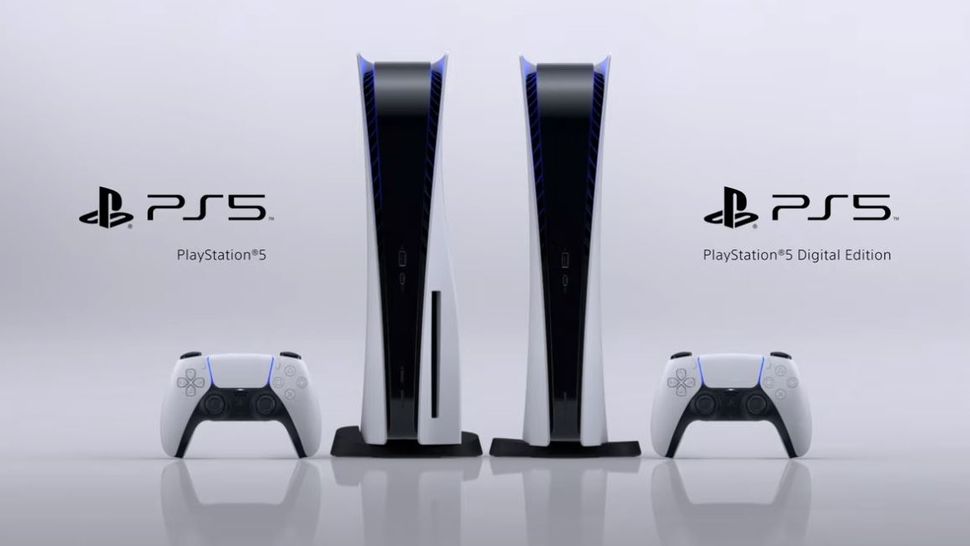 11:00am – We're also expecting Sony to reveal when PS5 pre-orders will go live during today's stream. We already know that Xbox Series X/S pre-orders go live on September 22, but a recent 'leak' from a French retailer suggests that Sony could beat Microsoft to the punch in that department. 
French retailer Fnac has apparently released in-store marketing stating that the PS5 is "available to pre-order". Images of the in-store marketing being put up today were posted by internet users and spotted by French publication Frandroid (via GamesRadar), with some images showing posters inside stores that cite the PS5 is "available to pre-order" while smaller notices claim the console will release in November – as predicted.
Considering we're expecting to get official confirmation of the PS5 price, release date and pre-order information during today's event, it wouldn't be a huge surprise if PS5 pre-orders did go live shortly after the showcase. However, as with any 'leak', we should treat this with a healthy dose of speculation – after all, it's not long until Sony (hopefully) sets the record straight.
You can read the full story here.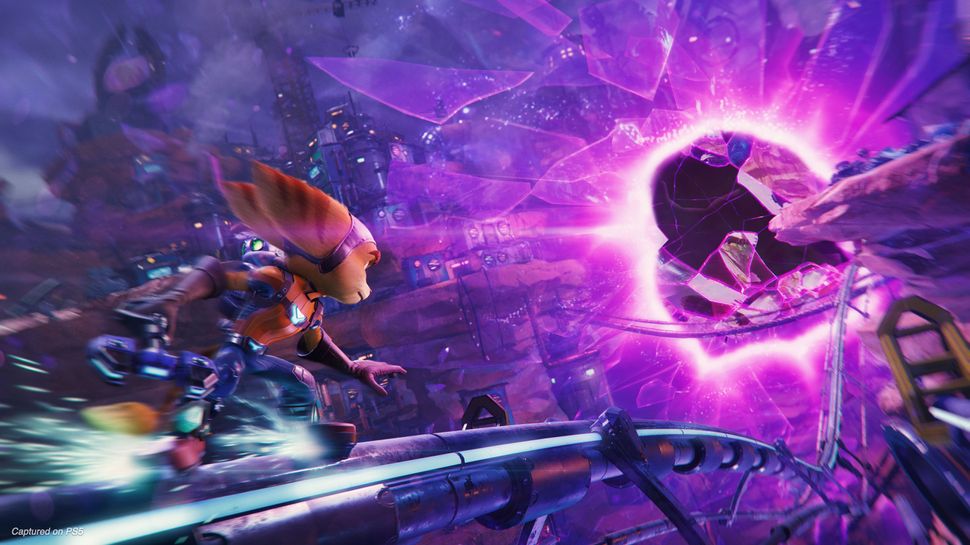 10:30am – We are already expecting Sony to have some surprises up its sleeve this evening, but could we be seeing the official unveiling of a God of War 2 on PS5? 
Well, God of War director Cory Barlog has got tongues wagging ahead of the PS5 event that this could be the case, as he has changed his Twitter avatar to (what seems to be) a close-up image of some type of stone, while his header image has changed to a close-up of Latin text.  
However, this could simply be a wind-up by Barlog rather than an actual tease, especially given that the director has a habit of doing this sort of thing. But, given than there's been rumors of a new God of War in the pipeline for some time – focused on Ragnarok – we wouldn't be surprised if Sony did unveil the long-awaited sequel later today.
Do you want to see a new God of War today? Let us know on Twitter.
Are you going to flip your axe if we get a God of War reveal during today's #PS5Showcase?September 16, 2020
10:15am – Wondering what time the PS5 Showcase is kicking off in your region? Check out our list:
Hello, 🌍. Here's what time the #PlayStation5 event happens in your neighborhood. 1pm Vancouver🇨🇦3pm Bogota🇨🇴4pm NYC🇺🇸5pm Rio de Janeiro🇧🇷9pm London🇬🇧10pm Cairo🇪🇬11pm Riyadh🇸🇦1:30am New Delhi🇮🇳3am Bangkok🇹🇭4am Beijing🇨🇳5am Tokyo🇯🇵6am Sydney🇦🇺September 16, 2020
10:00am – It's worth noting Sony hasn't actually confirmed it'll reveal the PS5 price and release date today – but we'll be extremely surprised if it doesn't, considering how closer we're getting to that "Holiday 2020" release window. 
What Sony has confirmed, though, is that the PS5 Showcase will "feature updates on the latest titles from Worldwide Studios and our world-class development partners", meaning that we're going to be getting some updates on previously confirmed PS5 games, which may include the likes of Spider-Man: Miles Morales and Horizon Forbidden West – and we're expecting the company to finally unveil the PS5 launch line-up. 
In addition to these confirmed titles, we're also expecting some potential surprise announcements for unconfirmed PS5 games, with rumors pointing to a Silent Hill reboot reveal.
But what else would we like to see? TechRadar's Executive Editor, Gerald Lynch, says: "I've been focussed this week on all things Oculus, what with today's Facebook Connect event set to land with some big announcements. Virtual reality is back on the map, so I'd love to see Sony offer some more details on what to expect from PlayStation VR as we enter into the next generation hardware race."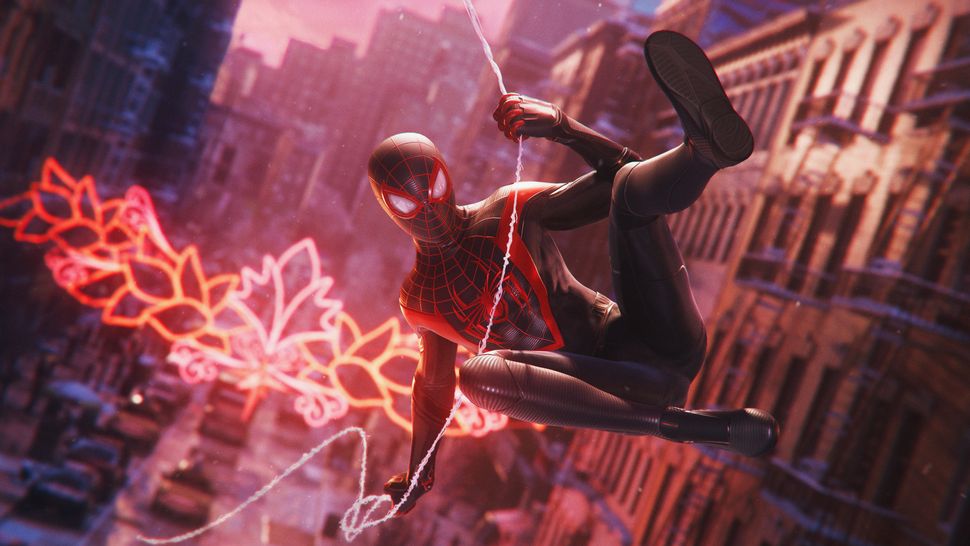 9:00am – As we said, we're also expecting Sony to finally unveil the PS5 release date later today. So far, the company has only confirmed that the PS5 will release in "Holiday 2020" (between October and December) but hasn't narrowed down this window any further.
Despite this, we're expecting the PS5 to release sometime in November as, historically, that's when we have seen Sony release new consoles – and it would leave time before Christmas to get those orders in.
A report by VGC back in August, claimed that the PS5 will likely release in mid-November and that Sony has booked "significant marketing spend" for the week of November 13 (a Friday), with sources claiming that a launch during that window would fit with their expectations. Considering the same report correctly predicted the Xbox Series X to release in the first week of November, we're inclined to believe it. 
Releasing in this time period would allow the PS5 to launch alongside upcoming AAA titles such as Assassin's Creed: Valhalla, Cyberpunk 2077, and Call of Duty Black Ops: Cold War which are all due to release in November, and could pad out the console's currently quiet launch window while also avoiding the launch being lost in the shuffle of Black Friday – which falls two weeks later.
8:00am – Have you got your sights set on the PS5 Digital Edition? Or will your decision depend on what the standard PS5 price is? Let us know on Twitter.
Any @PlayStation fans with their 💙 set on the PS5 Digital Edition? #PS5ShowcaseSeptember 16, 2020
7:30am – So what are we expecting from the PS5 Showcase today? Probably the most important information we're expecting from the PS5 Showcase is an official confirmation of the PS5 price and release date – as well as information on PS5 pre-orders. 
We're predicting the PS5 to be around $499, with the PS5 Digital Edition potentially coming in at $399 – but, considering Sony has emphasized "value" over "price" when it comes to next-gen, that could be wishful thinking.
Microsoft has already laid its cards on the table, revealing the Xbox Series X price to be $499 / £449 / AU$749 (while the digital-only Xbox Series S comes in at $299 / £249 / AU$499). That could be tough for Sony to beat, especially with Microsoft's Xbox All Access programme offering the flagship console for monthly finance plan of $35 per month.
TechRadar's Senior Entertainment Editor, Samuel Roberts, says: "I think the base unit of the PS5 can afford to be slightly more expensive than the Xbox Series X, but my guess is we'll see an identical price on the PS5 – $499/£449, as not to break that $500 barrier. That's $100 more than the PS4, which is reasonable to me, but still less than the PS3's astronomical $599 launch price. 
"I assume the all-digital version will come in $50-100 below that. To me, Sony has the edge on Microsoft simply through the sheer weight of its exclusives – Xbox has played its hand already, and most of its best-looking games (Fable, Avowed) seem like they're years away. Sony will have a new Spider-Man game in your home this holiday season. That's a powerful incentive to buy that Microsoft can't match, now that Halo Infinite has slipped to next year – and even if Sony does put its console above the $500 barrier, early adopters won't mind paying that. 
"Long term, it might be a different story – we're in an economically uncertain time. But Sony is in an unprecedented place with the appeal of its exclusive software. The electronics giant worked out, during this past generation, that this is how you define your console's identity to players at a time when people are becoming more and more agnostic to how they enjoy games. In terms of game predictions, I expect new looks at every major exclusive revealed at the June Showcase event: Spider-Man, Horizon, Returnal, Gran Turismo 7. I'm also prepared to believe that there's enough smoke around these Silent Hill reboot rumors that there has to be fire this time. Let's see!"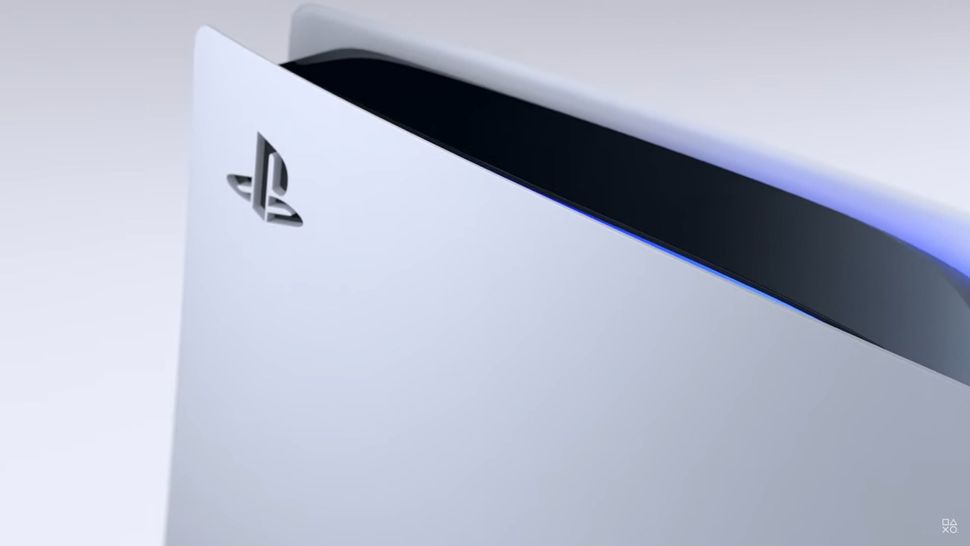 7:00am – Hello and welcome to TechRadar's PS5 Showcase live blog! The time has finally come. It seemed like it never would. It became somewhat of an urban myth – the myth that one day Sony would reveal the PS5 price and release date. But it's actually (hopefully) happening.
After months of speculation, 'leaks', and rumors, Sony will be hosting the PS5 Showcase in just a few hours – where we're expecting the company to finally give us these key pieces of information – alongside updates on confirmed (and unconfirmed) PS5 games. 
Luckily for you, here at TechRadar we'll be following the 40-minute showcase live, providing expert commentary and opinion. Make sure you check out our handy guide on how to watch the PlayStation 5 Showcase, so you can watch the stream alongside this live blog. 
Alternatively, you can watch our special reaction stream where our US Computing Editor, Bill Thomas, Senior Computing Editor, Matt Hanson, and Video Producer, Matt Phillips will be reacting live to all the news as it happens. So much choice!